Deva Sumito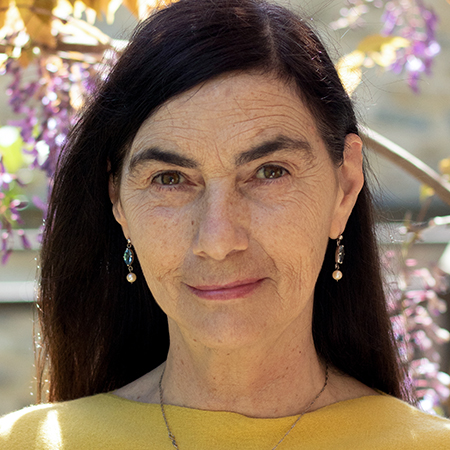 Deva Sumito is an artist who graduated from the Istituto D'Arte in Venice. She is also an Art Counselor, an Art Therapist (Accadamia dell' Essere Verona) and attended the Steinerian school of color (Scuola di Luca Florence).
Deva Sumito met Osho in 1981 and until 1990 she lived in his Ashram's between Cologne, Oregon and Pune. In Pune she worked actively in the Creative Arts department as a potter. Her inner search, through meditation and creativity, has always been a priority in her life. The ceramics, which she has been creating for over 30 years, have given her the opportunity to express her deepest essence and to be in harmony.
Since 1996 she has facillitated courses working with clay, using several antiche techniques including Japanese Raku. She also is available for individual sessions in Art Therapy in Tuscany. Sumito facilitated an art therapy laboratory for people of various ages with psychological issues in collaboration with the Steinerian Hospital in Herdecke, near Cologne, in 2018.
Sumito likes to share and guide people in the artistic-creative process, and in the exploration of the joy that emerges from the creation of the object until an understanding arises that it is the object itself that whispers to the creator which form it wishes to take. Her workshops, through creative pottery and meditation, assist  in being able to listen to oneself and be able to meet and accept even ones most unknown parts.
Her workshops are open to everyone, beginners,  children (over the age of seven) alone or together with their parents.
PROSSIMI CORSI IN PROGRAMMAZIONE
Go to Top