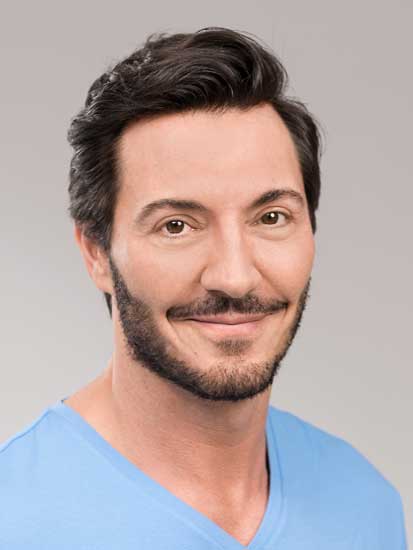 Kavi
he received his Master of Art in 1984 from Istituto d'Arte in Florence. He has been working as an art teacher and designer.
Trained as an art therapist he has been working with adults, children and disabled people for several years.
He is an osteopath, teaches and practices Traditional and Ayurvedic Massage and he is one of the most qualified teachers in Craniosacral Balancing® who has been practicing and teaching for more than twenty-five years.
He is also trailed in NLP, in Co-dependency work and in prenatal and birth work with Ray Castellino and he is a member and student of the Canadian college of Osteopathy. 
Kavi has also training in trauma therapy with Peter Levine, he is a teacher and supervisor in Somatic Experiencing® and a teacher of Diamond Logos® with Faisal Muqaddam .
Kavi teaches and practice Craniosacral Balancing® since 25 years and is a teacher and co-director of the International Institute for Craniosacral Balancing®. As a student of Dr. James Jealous DO, he continues to deepen his personal experience of the biodynamic principles.
Since 1995 he has been co-director, together with Bhadrena, of the International Institute for Craniosacral Balancing®