Amina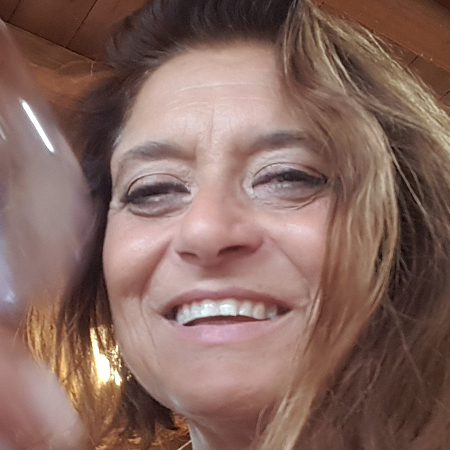 Amina Morena Mugnai is from Tuscany, and since childhood, has been immersed in its natural beauty putting her in contact with its elements, Water, Air, Fire and Earth, that continue to accompany her, in her spiritual research and in art therapy.
Amina is a trained Art therapist and Gestalt Counselor, and has participated in the Sat path ("Seekers after truth") by Claudio Naranjo. In 2008, she joined the world of Osho, becoming his disciple, and the fragrance of meditation entered her life.
Meera Hascimoto trained her in Osho Art Therapy and she opened up to the subtle energy channels through Subtle Body Healing with Leela, Prasad, and Alvina.
She began a multi-year path with Nirvano Martina Shulz with whom she obtained a diploma in Oceanic Body Work Earth-Fire and Water and she also participated in the Cosmic Child process and studied to become a Trainer in Liquid Joy.
With the Earth-Fire massage, she learned the magic of healing touch.
Through her encounter with water, she received an important healing and through this healing she joined deeply in its mystery. The way of the water enters her life as a skilled teacher, teaching her, to let go, freedom, trust, sweetness, embrace and deep breathing, awakening in her the qualities of the feminine.
She leads self-research courses in painting and meditation and personal growth courses, dedicated in particular to the awakening of the feminine, based on Nirvano's work and integrating the knowledge acquired by the different teachers she has had the honor of meeting throughout her life.