Krishnananda and Amana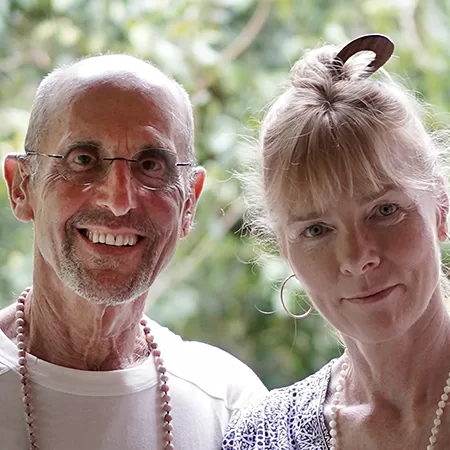 Krishnananda (Thomas Trobe, M.D.) and Amana (Gitte Demant Trobe) have been leading courses together since 1995 and they are the founders and directors of The Learning Love Institute. Their work, in courses and individual and couples sessions, deals with helping people to learn how to love themselves and others.
Krishnananda is a psychiatrist, educated at Harvard University and the University of California.
Amana is a therapist, trained in Non-Violent Communication, Cranio-Sacral Balancing, Counseling and Inner Child Work.
Together they have written seven books that have been translated into eleven languages.
When not leading workshops around the world, they live in Sedona, Arizona, USA.
PROSSIMI CORSI IN PROGRAMMAZIONE
Go to Top