Purnima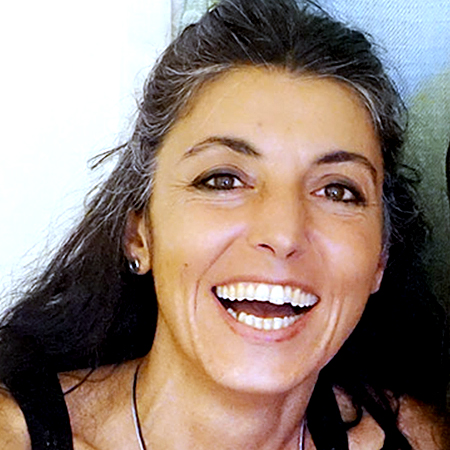 Purnima is a master's degree in sociology and social planning, she is a trainer and life coach specializing in educational sciences, pedagogy and social psychology.
She has a Masters in Emotional Education, Neuro Education, Primal Therapy and CNV.
She works as a Motivational Team Builder in companies and facilitates personal and family growth groups on the child self, on childhood de-conditioning (Primal) and on limiting beliefs.
She teaches how to bring awareness to relationships by improving self-dialogue, presence and emotional intelligence.
Master in music therapy and Drum Circle facilitator Arthur Hull method.
Disciple of Osho since 1996, she created the Aquaprimal Experience method together with Keli Procopio.
In Miasto she shares her experience of meditation, working with the inner child and on emotions, bringing lightness, celebration and expansion through courses for both adults and children.