Anunaya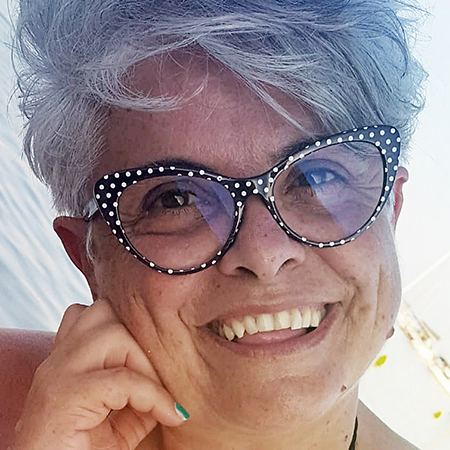 Anunaya met the Osho Prana Healing in 1998 and from 2019 she became the official teacher of OPH in Italy.
She is a Holistic Counselor, Facilitator of Family and Systemic Constellations and, since 2001, she has been a teacher of Osho Neo Reiki.
Since 2006 she has been working professionally by offering individual sessions, experiential days, workshop and trainings, even online, which allow her to share her experience and her talents with simplicity and love, bringing meditation into every aspect of life.
She trained at the OLOS Academy as a Naturopath and Wellness Operator in Bio-Natural disciplines with a focus on Pranopractic, Shock treatment and access to Cellular Memories.
Through Diamond Logos Teaching her personal growth continues to deepen.