A place dedicated to meditation
Osho Miasto offers a protected space to experiment, to experiment through the numerous scheduled workshops and trainings, different meditation techniques and artistic and body expression, thanks to the support and constant presence of professional facilitators and to the space of silence and celebration that arises from the full manifestation of Osho's vision.
What to do in Miasto, choose what's right for you.
WORKSHOPS
The groups on growth, body awareness, artistic expression and meditation born around Osho are famous throughout the world.
TRAININGS
Attending a training offers concrete benefits both with respect to personal evolution and as growth for new professional opportunities.
MEDITATION EXPERIENCE
An opportunity for everyone, for those approaching active meditation techniques for the first time and for those who have already meditated for some time.
LIVING THE COMMUNE
Living the Commune program permitts a person to participate for a limited period of time in the life and activities of Osho Miasto, experiencing awareness and the daily meditations within the commune.
A place
for everybody,
in any moment,
for any reason…
LIVE AN EXPERIENCE IN MIASTO
A space of silence, celebration and sharing, which guides us in our actions and also into letting go. A space that not only provokes us but also pushes us to create our life, by accompanying us to seek the meaning of living together and the eternal question, "who am I in all of this?"
DAILY MEDITATIONS

MEDITATION EXPERIENCE

PERSONAL RETREAT
GIFT CARD

LIVING THE COMMUNE

WORKSHOPS AND TRAININGS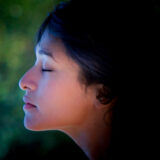 PERSONAL RETREAT.
Stay in Osho Miasto for a weekend or several days and spend a period dedicated to yourself and your inner search. It is a flexible offer, a tailor-made retreat: you can meditate, treat yourself to individual counseling sessions, Osho Prana Healing, Family Constellations, Aura-Soma reading and relaxing massages with expert facilitors and bodyworkers. If you come with your partner, you can also receive Tantra sessions for Couples.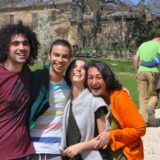 LIVE AN EXPERIENCE IN OSHO MIASTO
Take part in the Living the Commune project for a period of one to four months! Contact us at ltc@oshomiasto.it and we will reply by e-mail with all the information.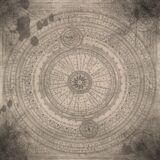 GOOGLE MAPS – Istituto Osho Miasto. From Milan, autostrada A1: Exit the  toll road at  Firenze Impruneta and take the dual carriageway for Siena. Exit at  Colle Val D'Elsa sud and follow the signs towards Grosseto (SS 541). After 23 kms and a sharp double bend, you will find an unmade road on the right. It is sign-posted Osho Miasto and Cotorniano turn right and after 5kms you will arrive in  Osho Miasto. From Rome, autostrada A1: Exit  the toll road at  Sinalunga and take the dual carriage way for Siena, then proceed towards Grosseto. You will find a sign for Rosia on your right. Go to Rosia and at the T intersection turn left towards Colle Val d'Elsa after 6 kms at another T intersection turn right towards Colle Val D'Elsa after 1.8 km on the left begins the 5 km dirt road to Osho Miasto.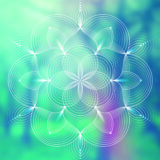 For forty years, every day the following three meditations have been offered
Osho Dynamic Meditation
From 7.00 to 8.00 am
Osho Kundalini Meditation
From 5.00 to 6.00 pm
Evening Meeting
From 6.45 to 8.00 pm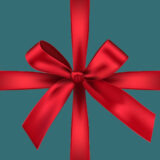 MIASTO GIFT CARD, REGALA CONSAPEVOLEZZA
Personalize your gift with a tailor-made voucher: a weekend stay of relaxation and meditation; one or more individual sessions; a massage or a workshop in the calendar.