Magna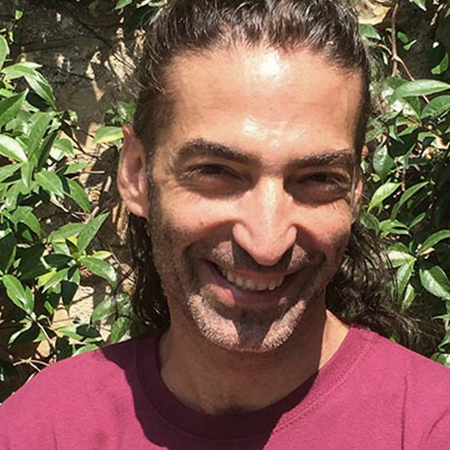 Magna, David Rasulo, had been trained in "Neo-Reichian Energy and Bodywork" since 2001, by Aneesha Dillon (Radix and Esalen Institute).
He is Director and Trainer of the Italian Osho Pulsation Bodywork Training and currently in supervision with the Radix Institute and
In the last 25 years he has been exploring and experimenting dynamics of awareness of the body and the feelings. His education includes elements of physiological integration of emotional experiences, trauma and conditioning work of the prenatal, birth and childhood experience (Peter Levine, David Boadella, Eugene Gendlin, Gerda Boyesen).
As Social Service Consultant he collaborates in a project about improving autonomy, mainly working with psychiatric issues. Physiotherapy student.
With his unique style, he loves to "ride the waves of vital energy", in a journey, sometimes alone and sometimes in a great sharing, through the abysses and the delights of the human experience.
PROSSIMI CORSI IN PROGRAMMAZIONE
Go to Top