Rabamashi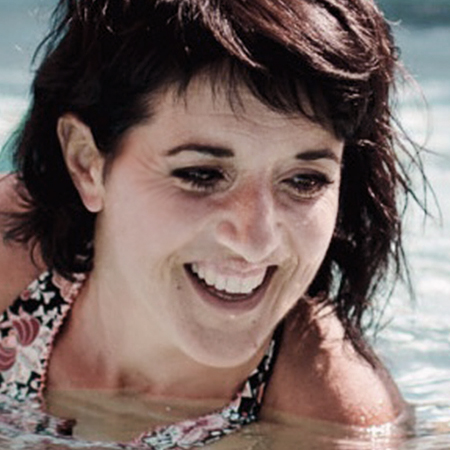 Rabamashi grew up in a small Swiss village, with a deep connection to nature and its elements.
After obtaining her master's degree at the Conservatory, she deepened her knowledge in various fields of singing, receiving both didactic and pedagogical diplomas, allowing her to share her passion for singing through teaching.
In 2010, she began the three year training in VOICING ©, on completion she received the PRATICTIONER diploma and since then has collaborated with Pratibha in the subsequent trainings as main assistant.
She expands the singing experience into a more holistic vision, free from rigid singing structures and more in tune with self-expression.
Alongside singing, she combines the use of ethnic instruments.
Musician, singer and vocal coach, Rabamashi has recorded some albums and guided Sound Meditations. Thanks to the extension of her voice, accompanied by Tibetan bells, koshi, gong, monochord and various instruments played by herself, she envelops you in a very special sound field, which gives a particular touch to meditation.
Over the years, Rabamashi's holistic approach has taken multiple directions.
Rabamashi is a trainer of Oceanic Bodywork ® Aqua and Terra Fuoco, thanks to the training with Nirvano M. Schulz.
She is a Vinyasa Yoga teacher training and is also passionate about shamanism, the sacred feminine and tantra.
Instagram: @nikla77
PROSSIMI CORSI IN PROGRAMMAZIONE
Go to Top